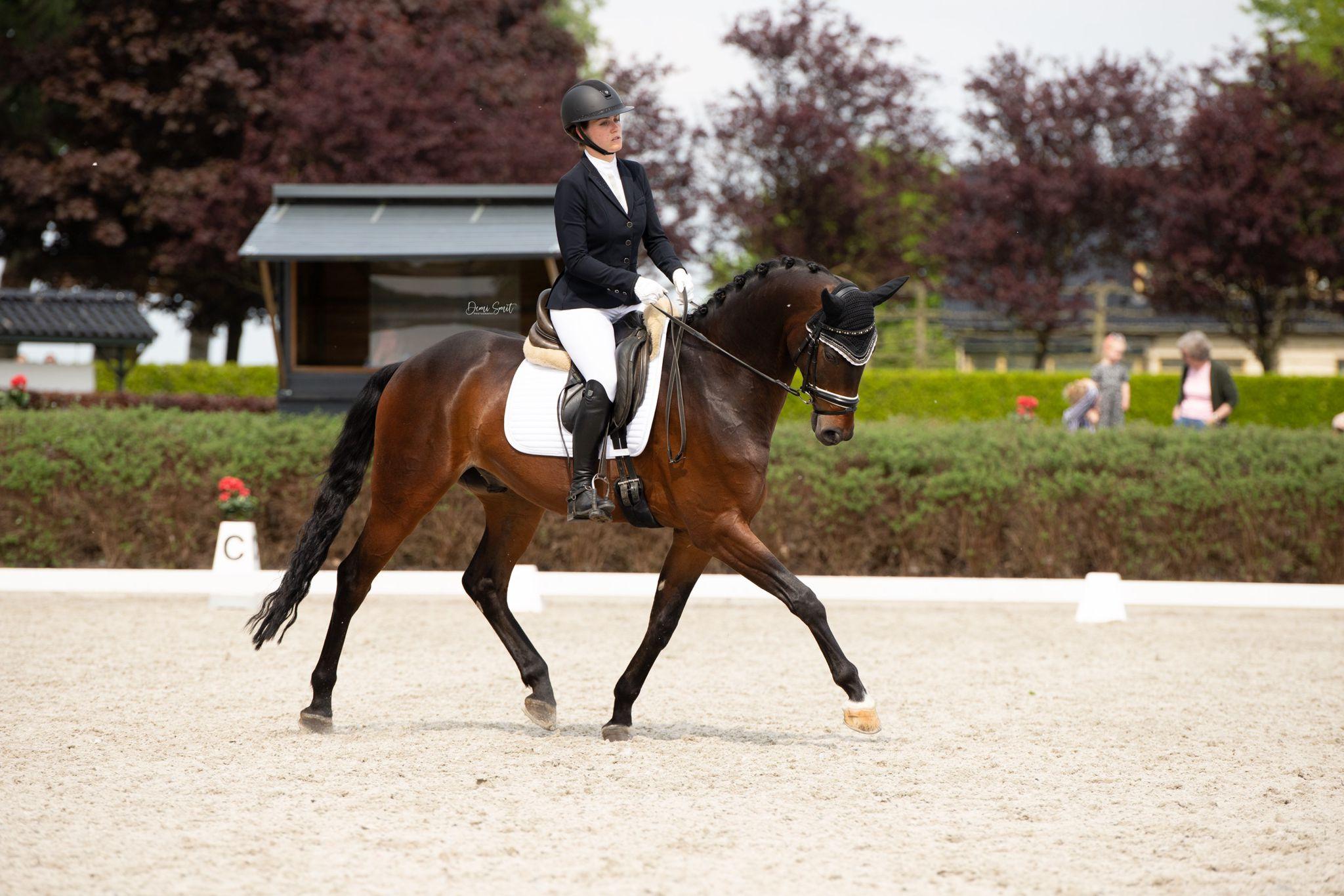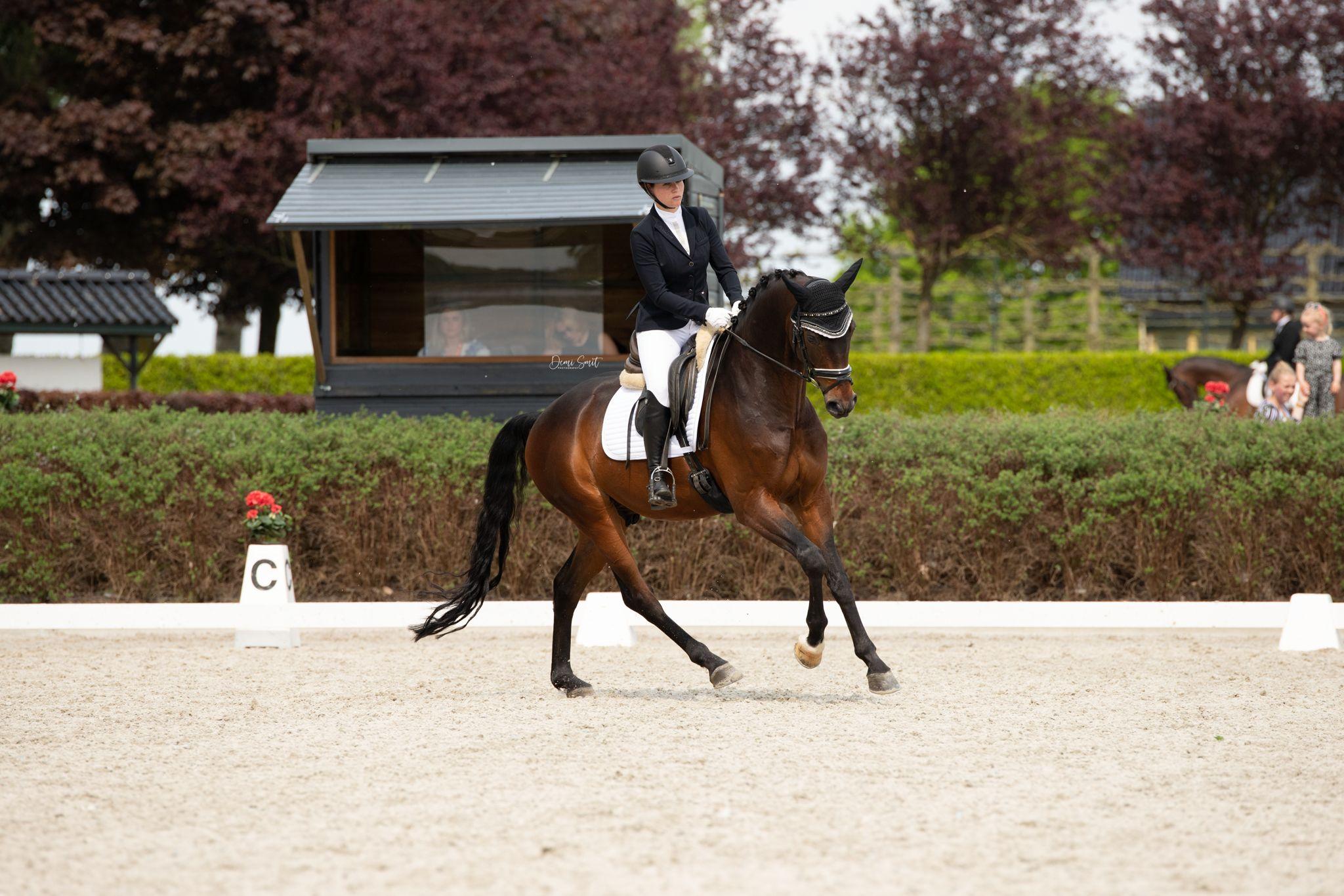 Heinrich Heine x Quaterhall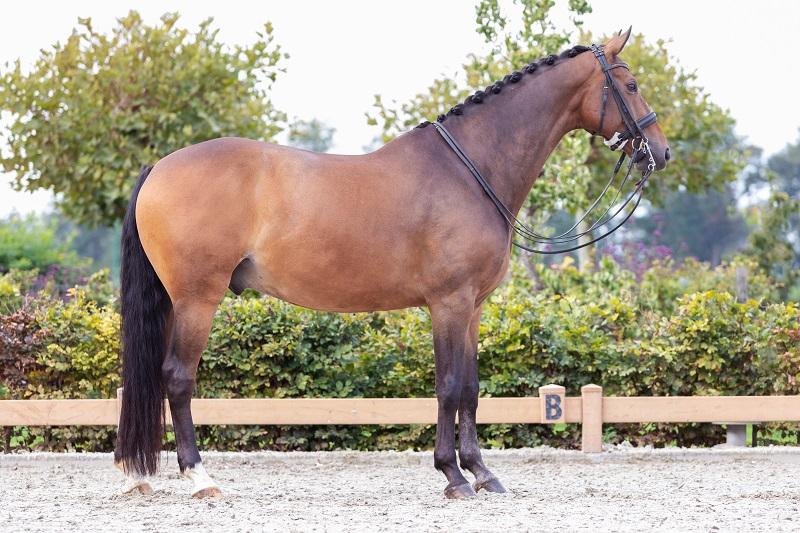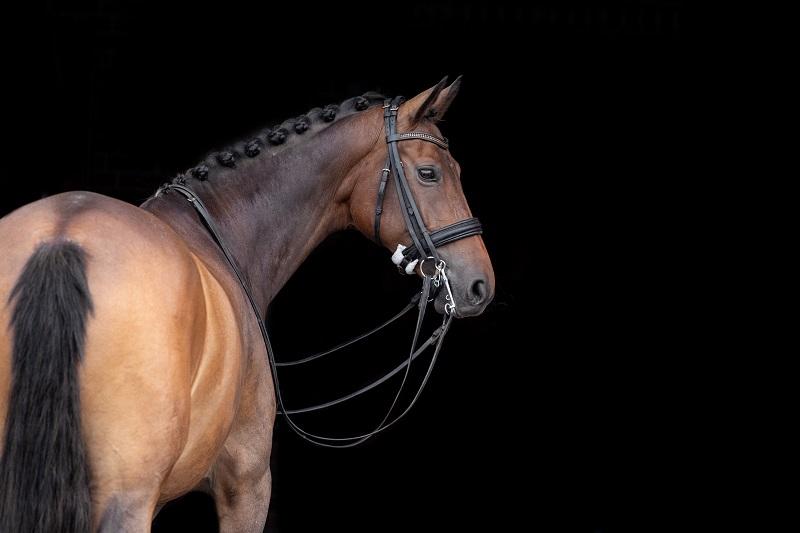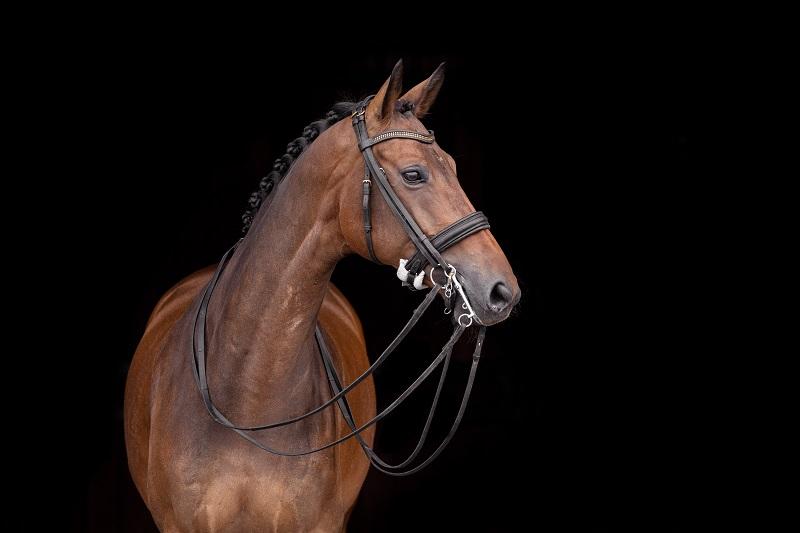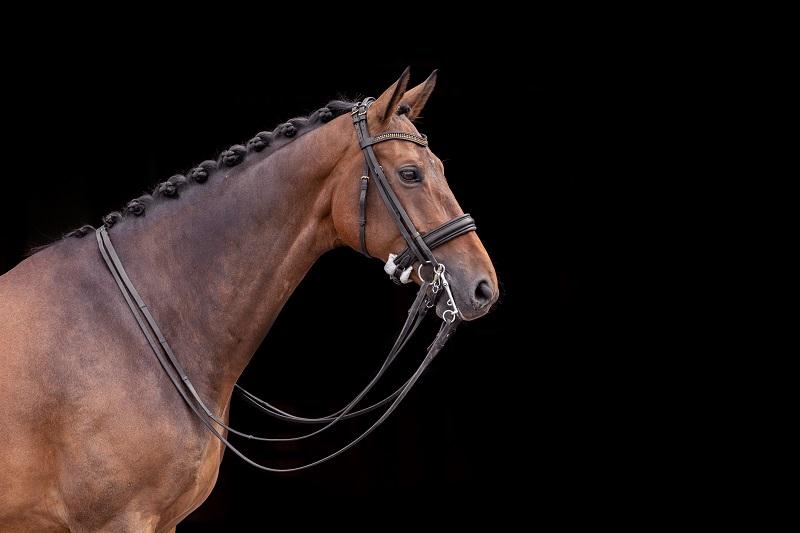 Joyfull a KWPN gelding born in 2014 with a very interesting pedigree (Uphill x Darlington) is a great teacher for riders who want to get more security in the saddle.
He is trained up to class S (traversals, series changes, etc.) Also, he has a 100% lovable character. He will certainly bring a lot of joy to his new rider.
Gold Story is a super nice, impressive dressage gelding with a very interesting pedigree.
He is trained at S-level, where he is very comfortable to sit and has a stable contact. Impeccable character and top health. Current X-rays without findings.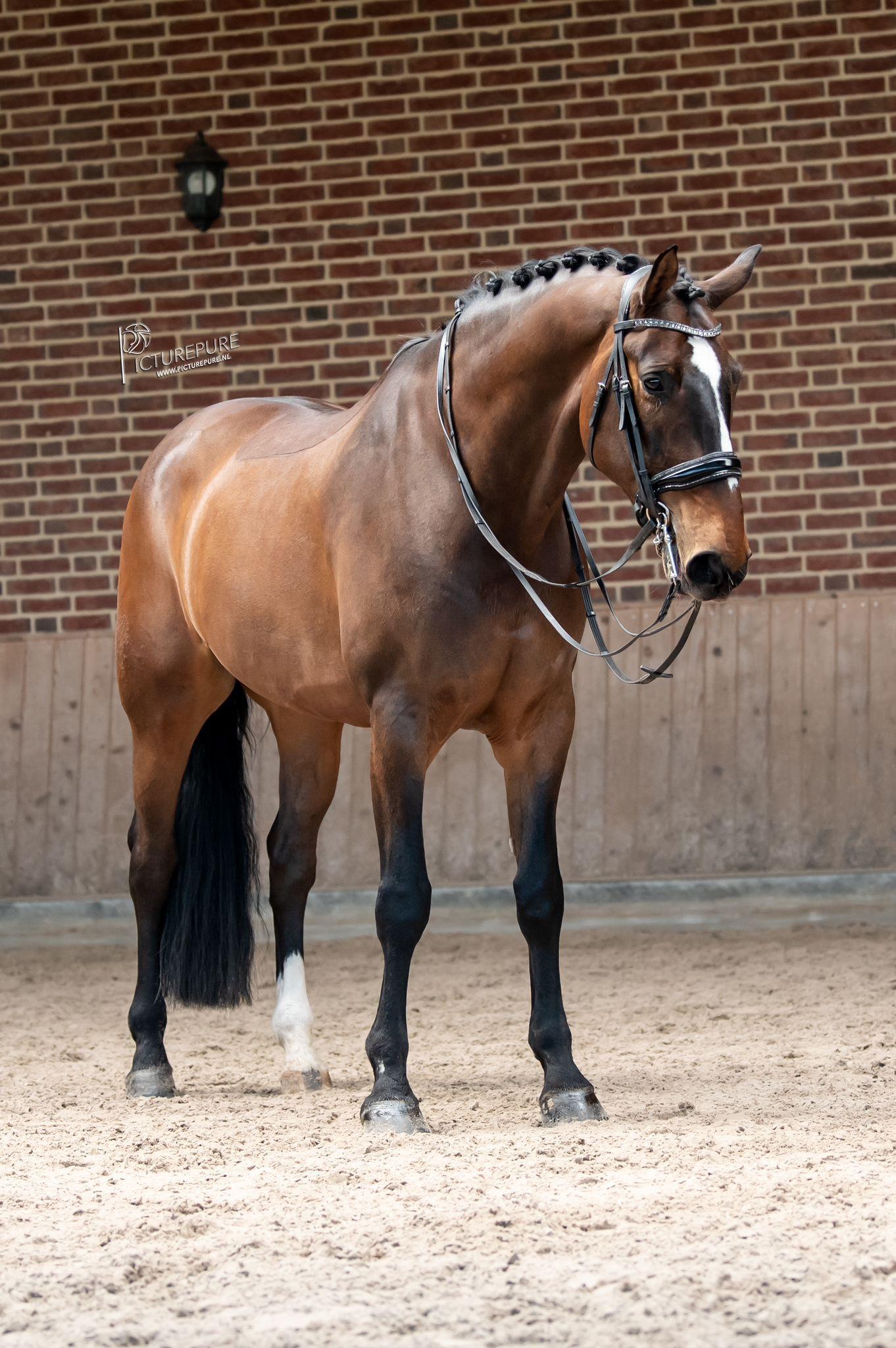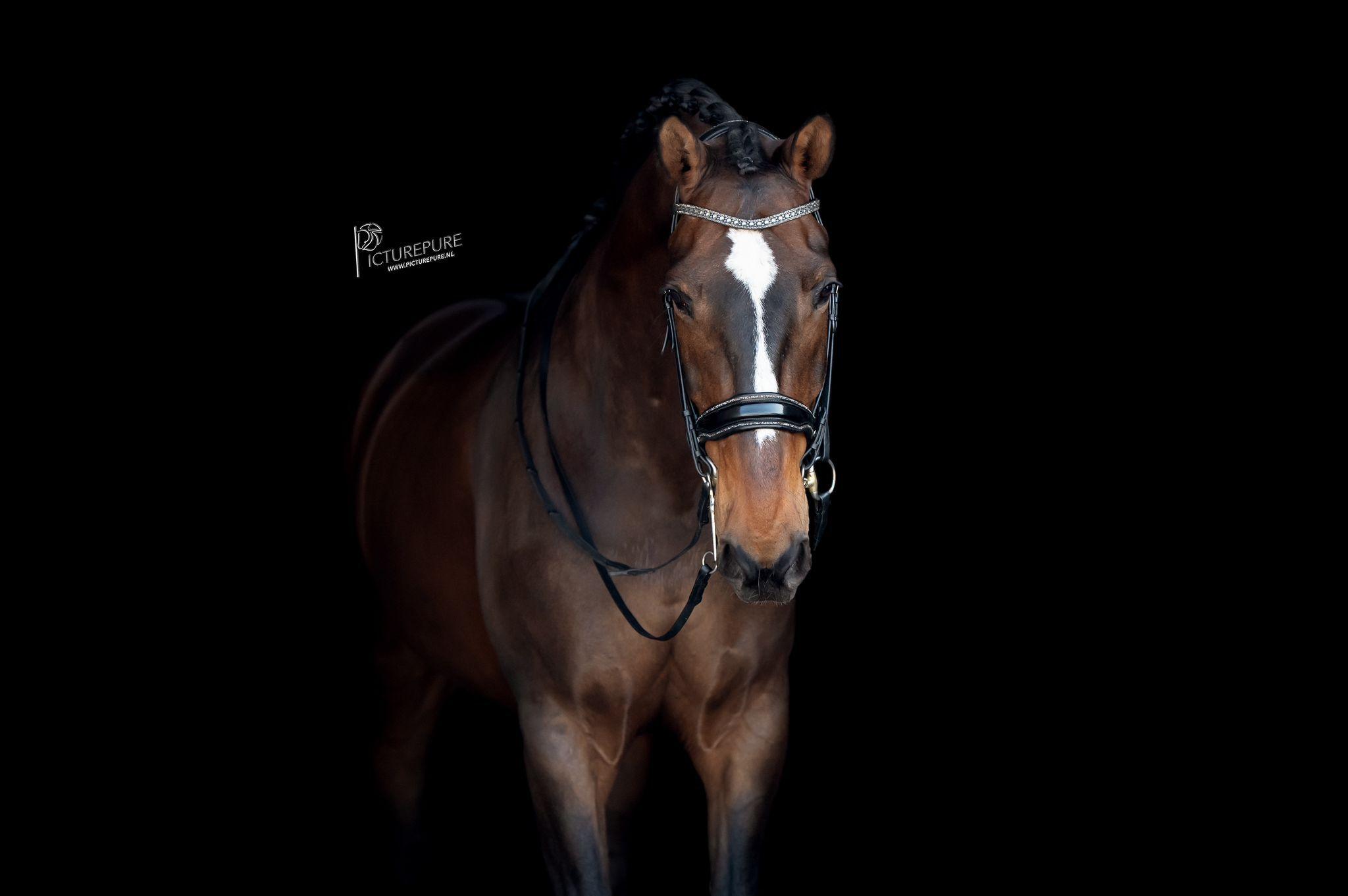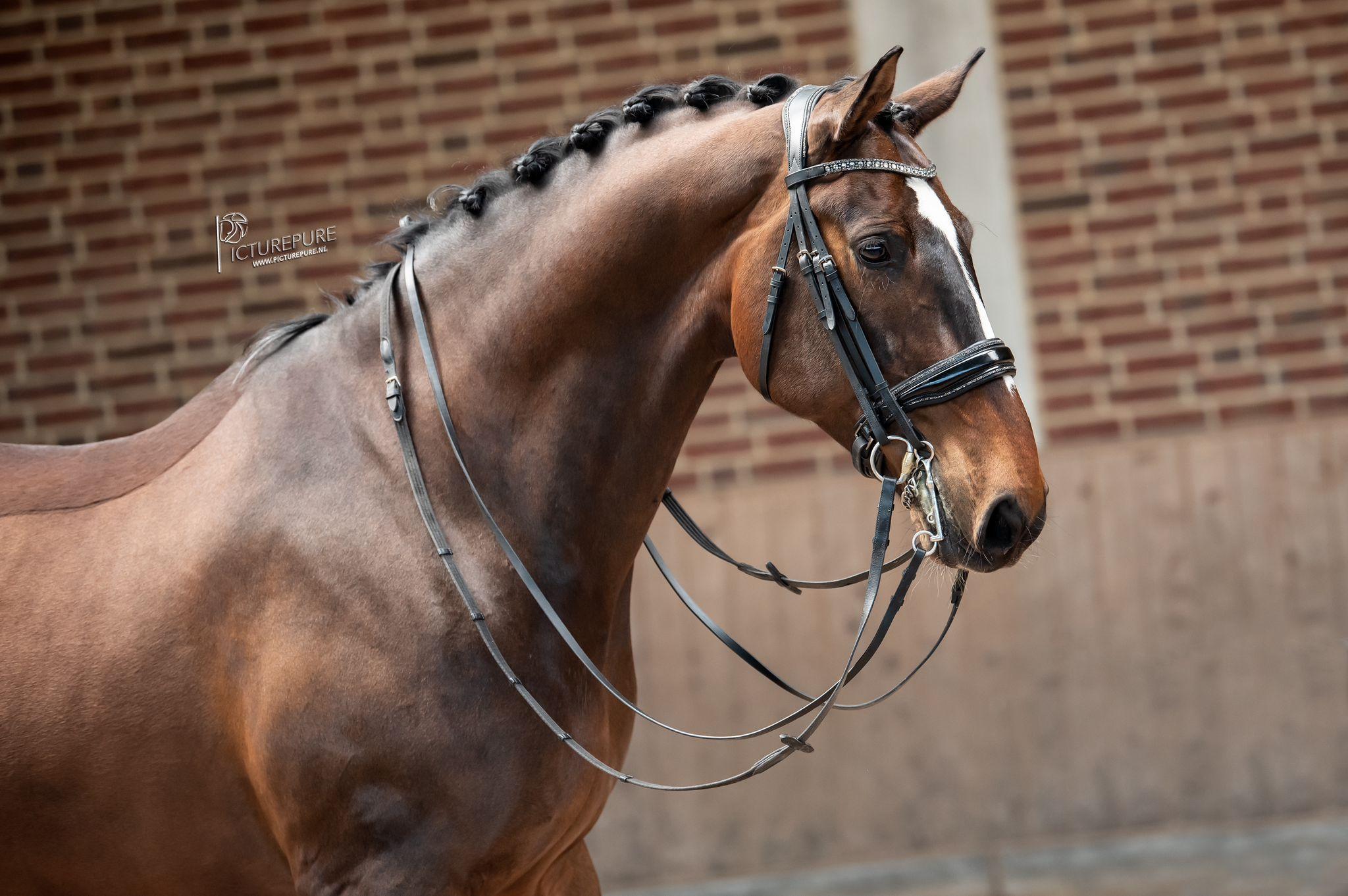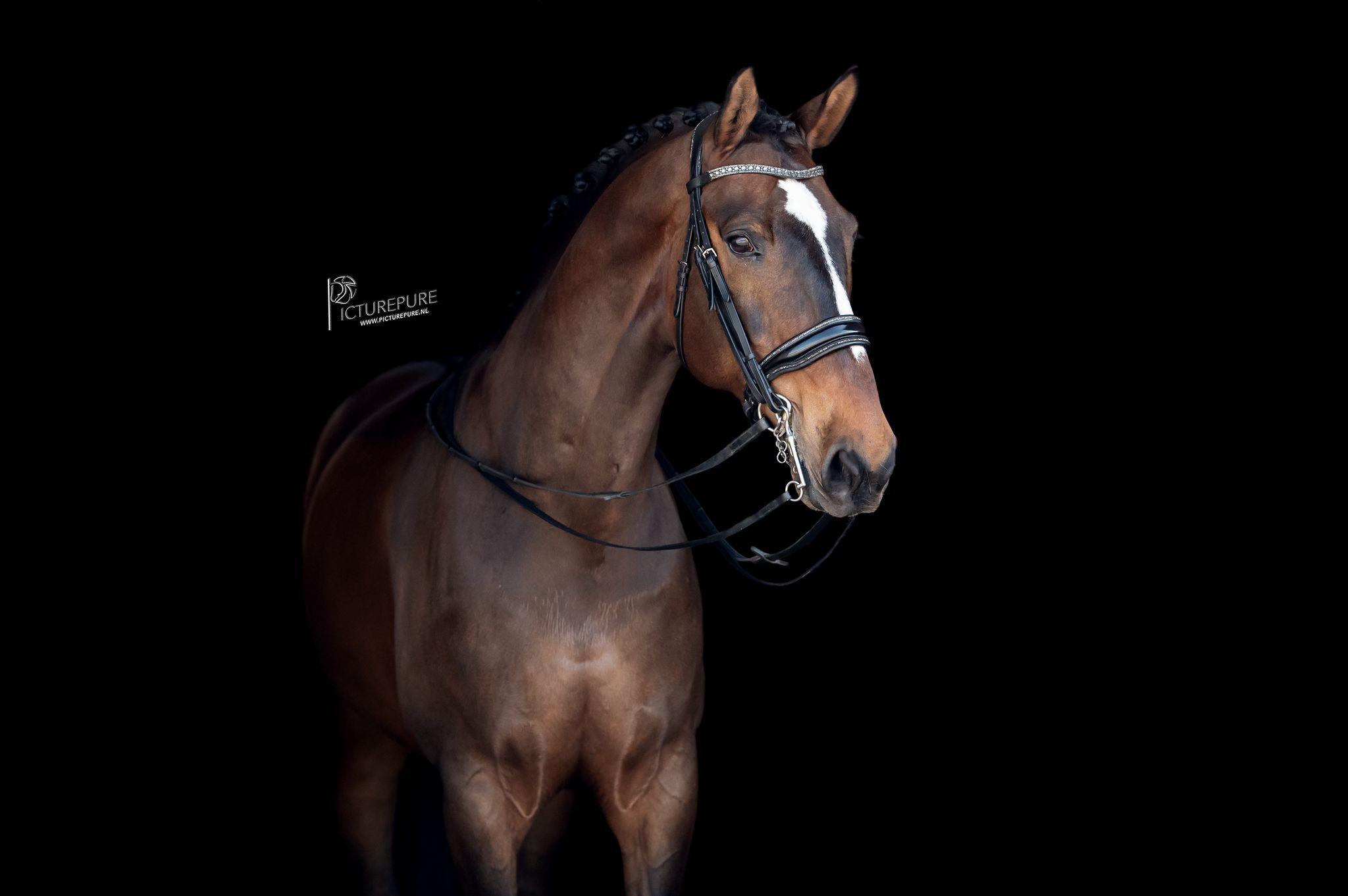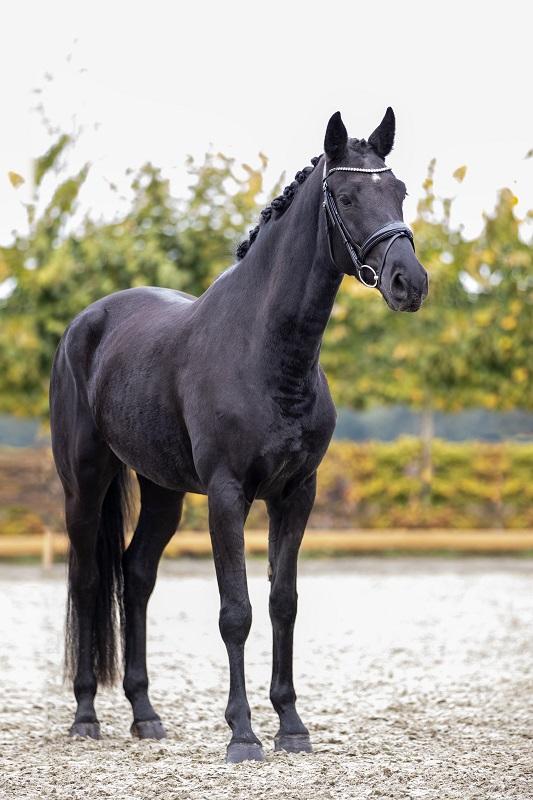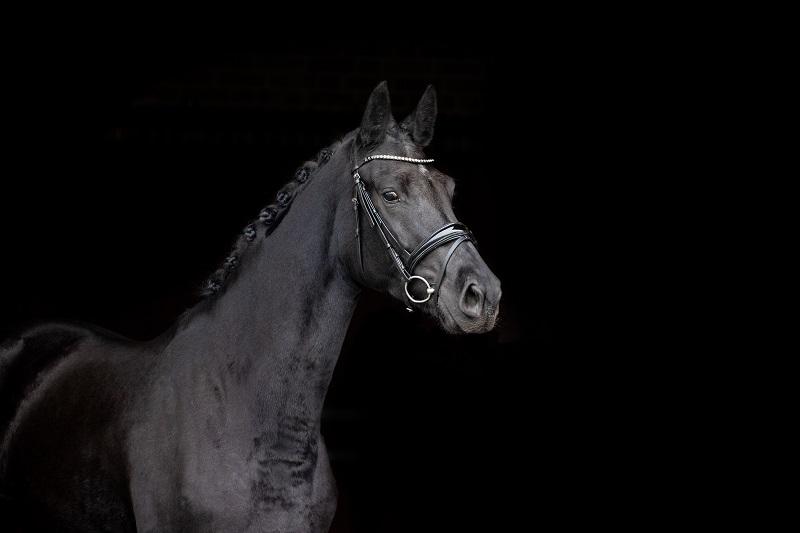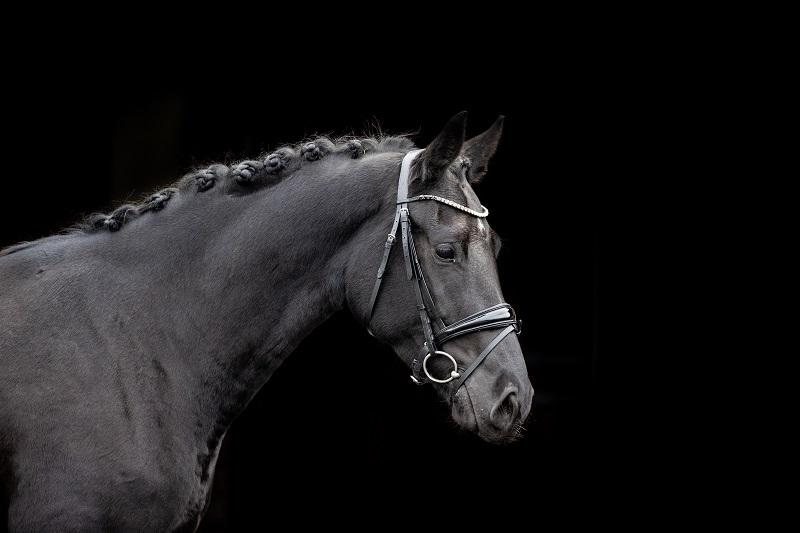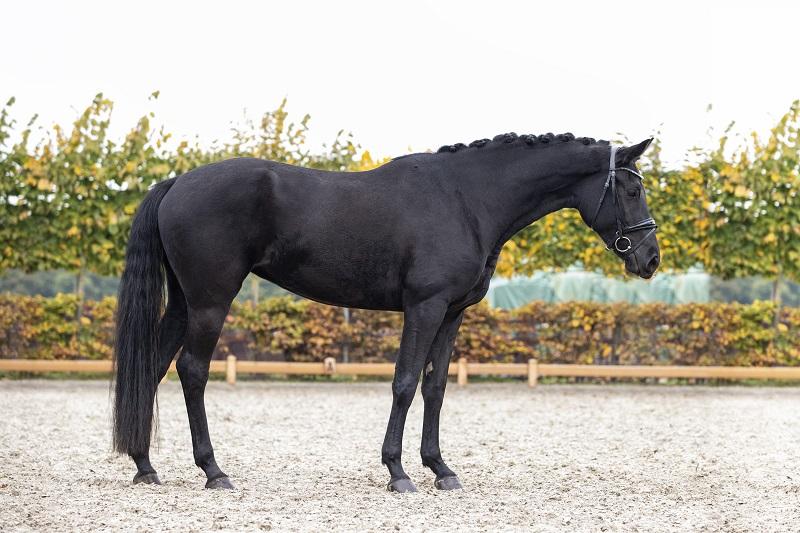 Never Ending Dream (SOLD)
Ferdinand x Painted Black
Lovely mare with top character. Suitable for amateurs and juniors. Placed up 1.30/1.35 classes. Good X-rays.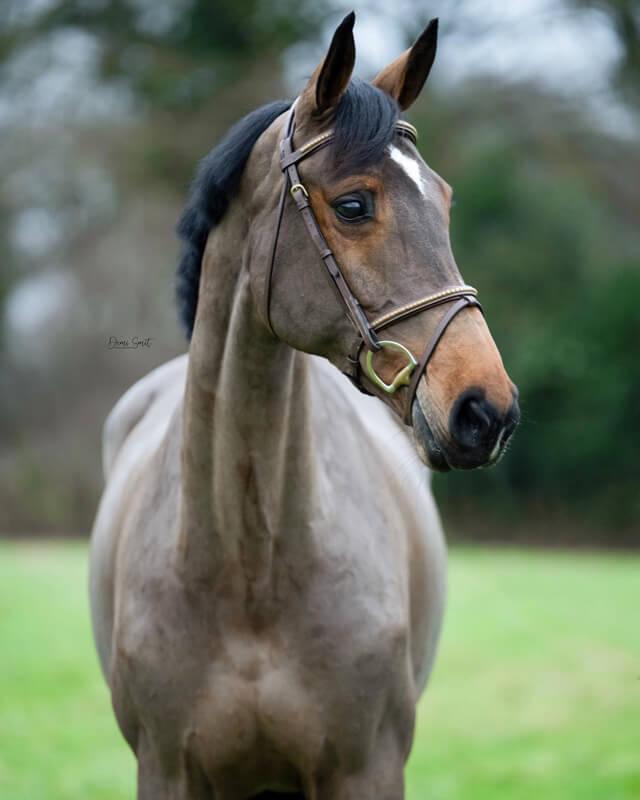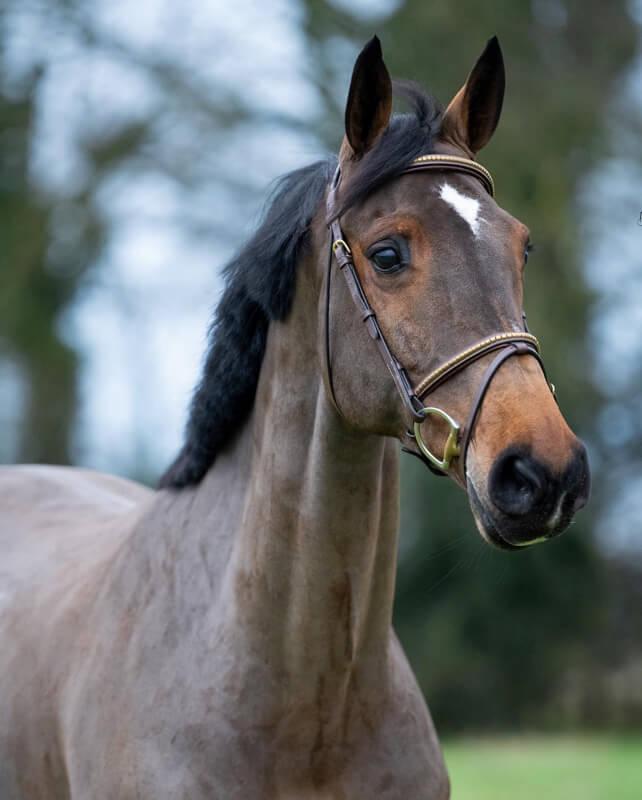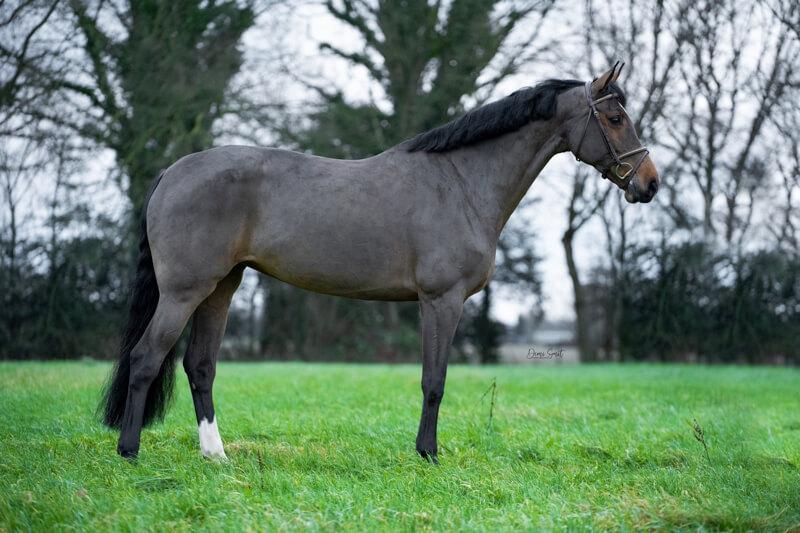 Opportunity, the name says it all! A fantastic young horse that leaves nothing to be desired.
3 great, comfortable GGA and a simple reference make them an offer for further training. In character, she convinces with a lovable and honest character, which makes her very interesting for amateur riders.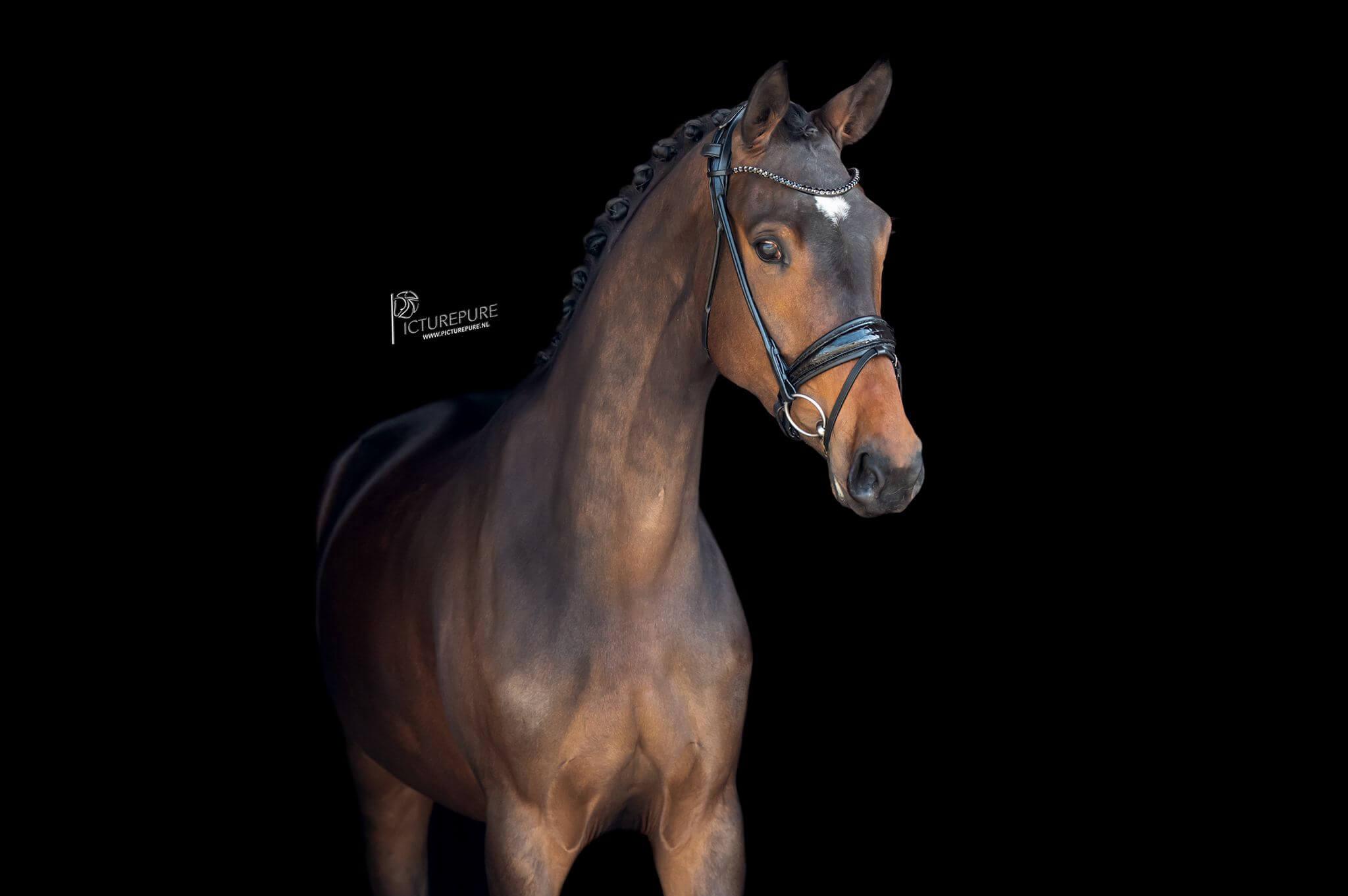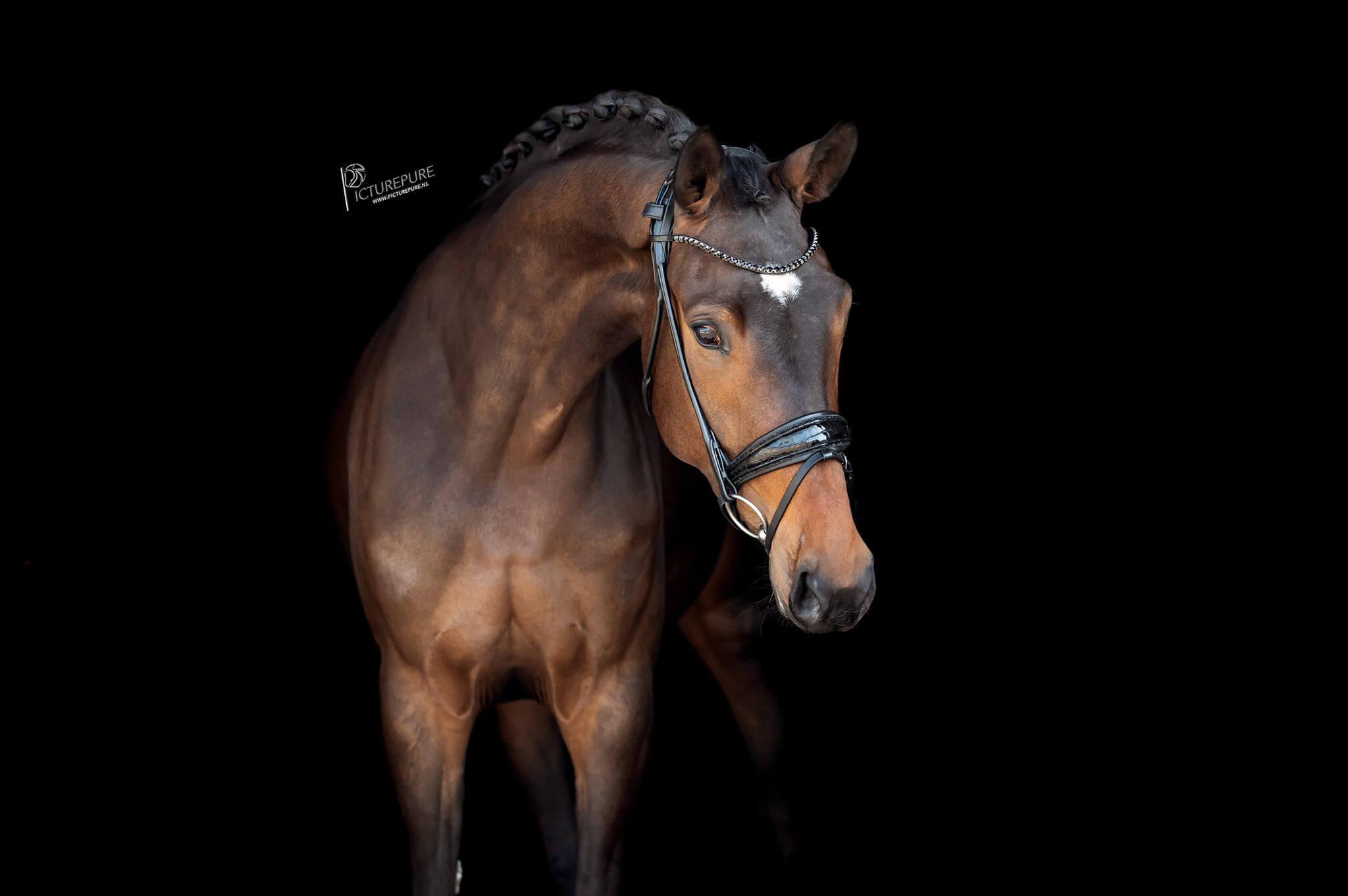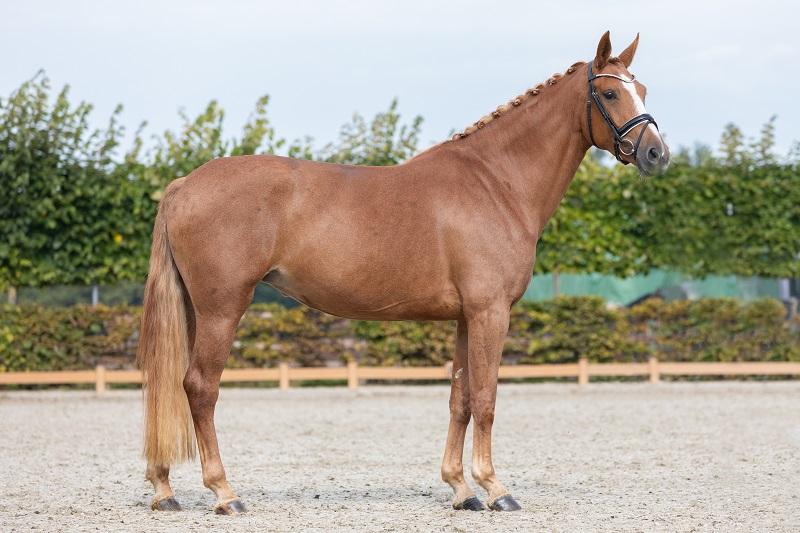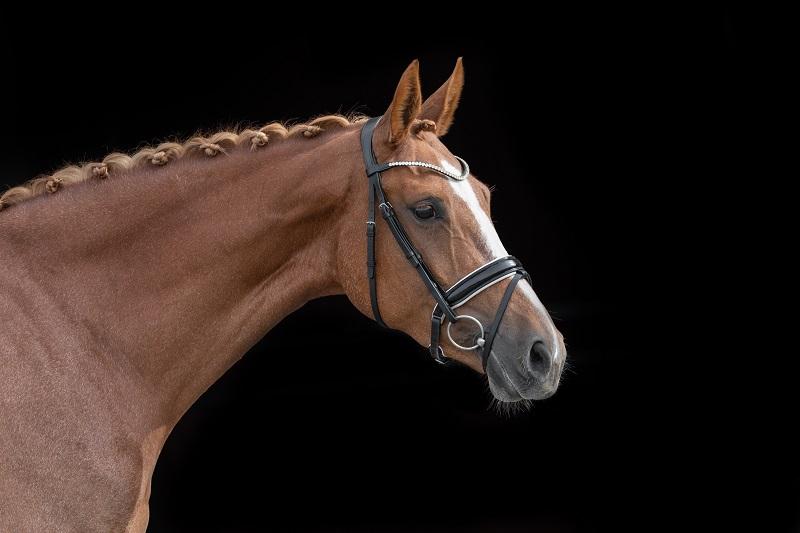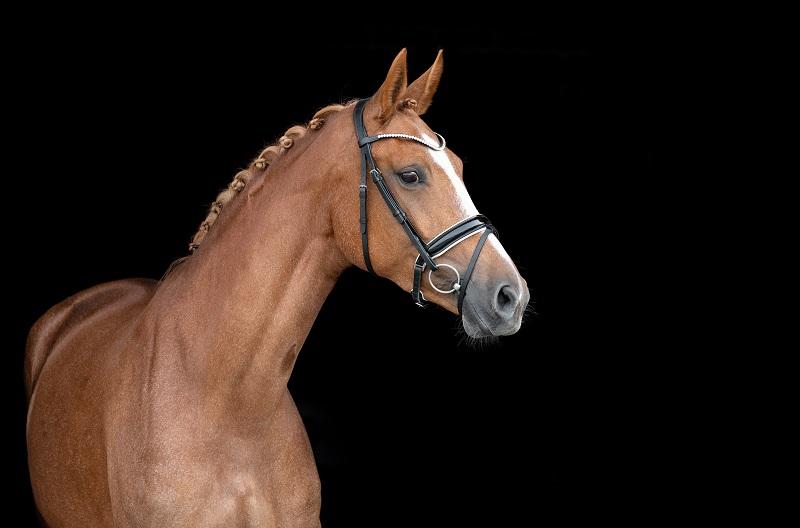 Novafee is a KWPN mare born in 2018 with the very best pedigree (Impresario x Oscar). She is a beautiful diva with 3 excellent gaits which offers the best starting point for the high classes of dressage.
She is now saddle broken for 3 months, is super willing to learn and well behaved in her daily work.
She also impresses with her lovable character into the stable. It will be worthwhile to go along with her further training and this will bring a lot of joy.
On request, we can also take on further training.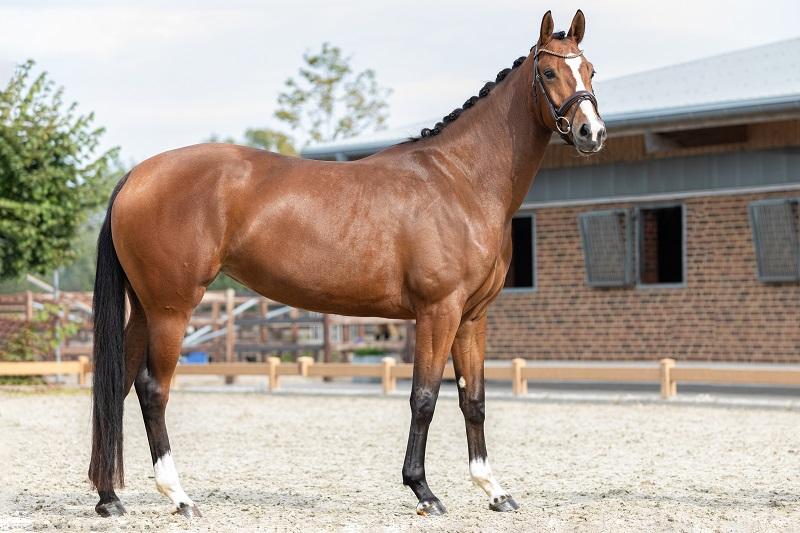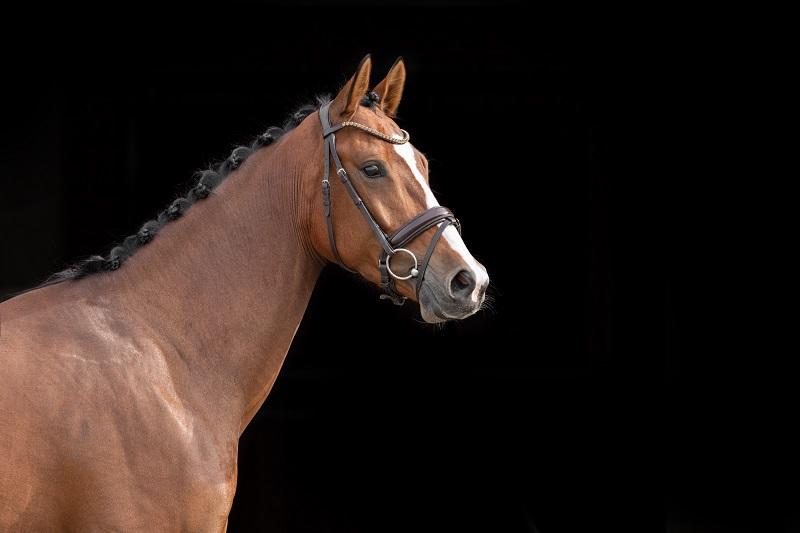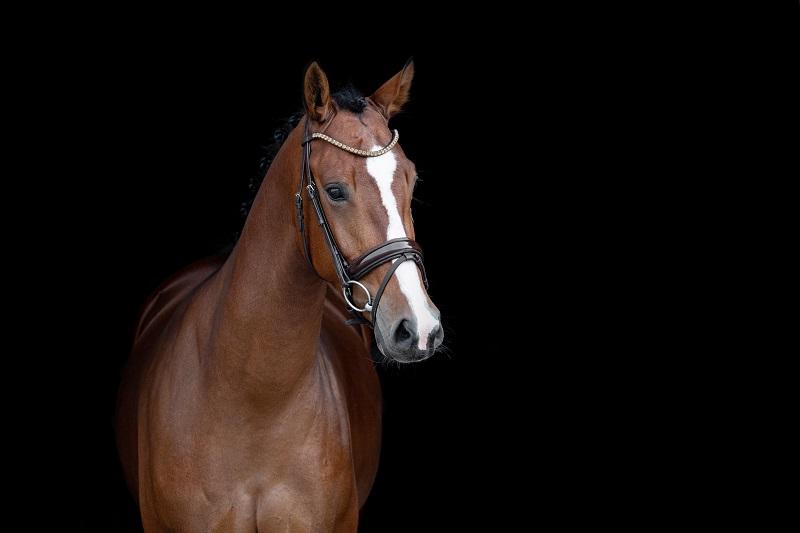 Orinia is a KWPN mare born in 2019 by Expression out of an Uphill dam.
Blessed with three great gaits and recently under the saddle. She is absolutely well-behaved and willing to learn in her daily work. She is also people-oriented and has a kind character. A horse that will be worth further training.
On request, we can also take on further training.
Don Joy a beautiful chestnut gelding with an excellent pedigree and a 100% character.
A great partner for ambitious amateur riders and tournament riders. 3 excellent, comfortable GGA leave nothing to be desired. Currently at dressage horse L level and he is making a green flying change. Successfully presented in young horse tests. He also jumps a small course.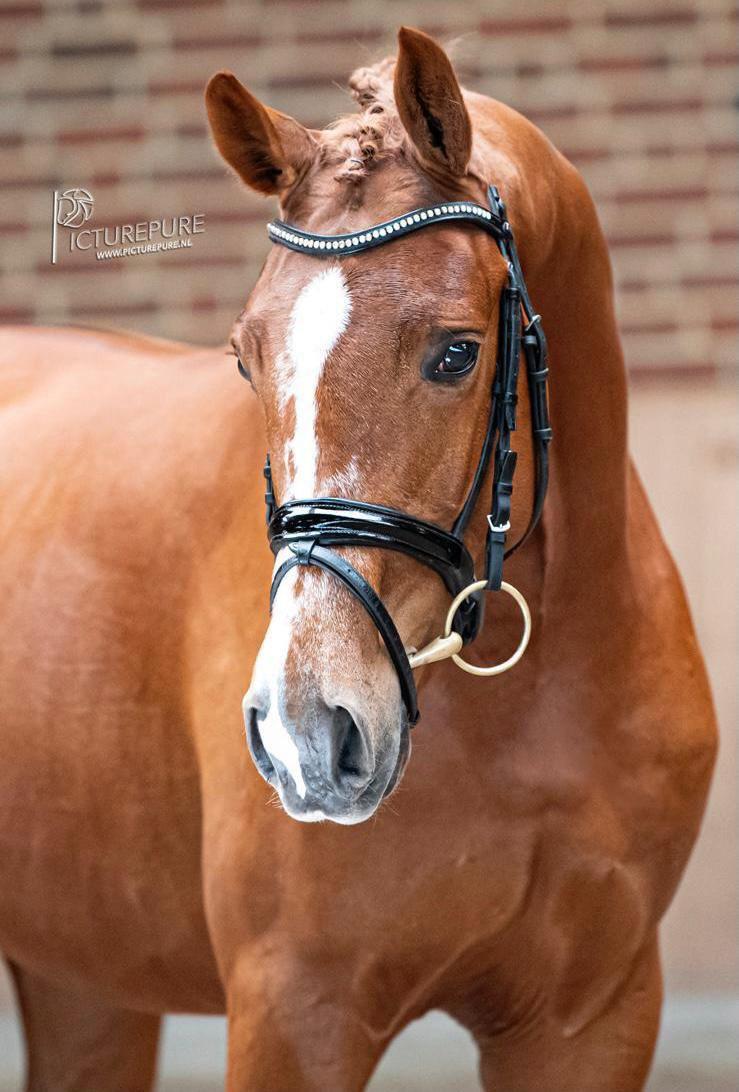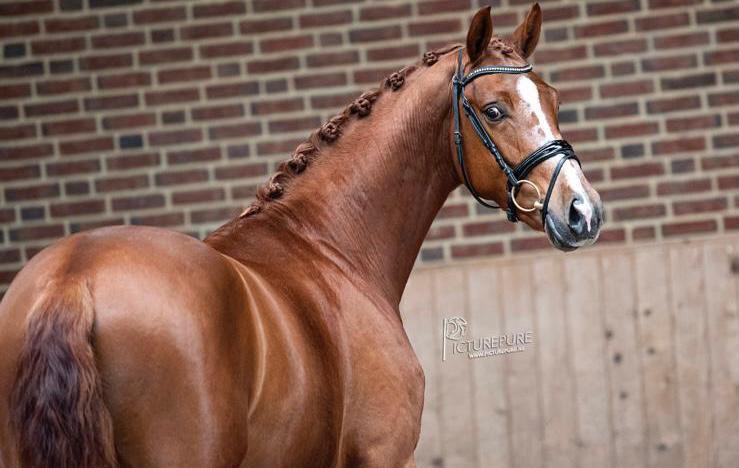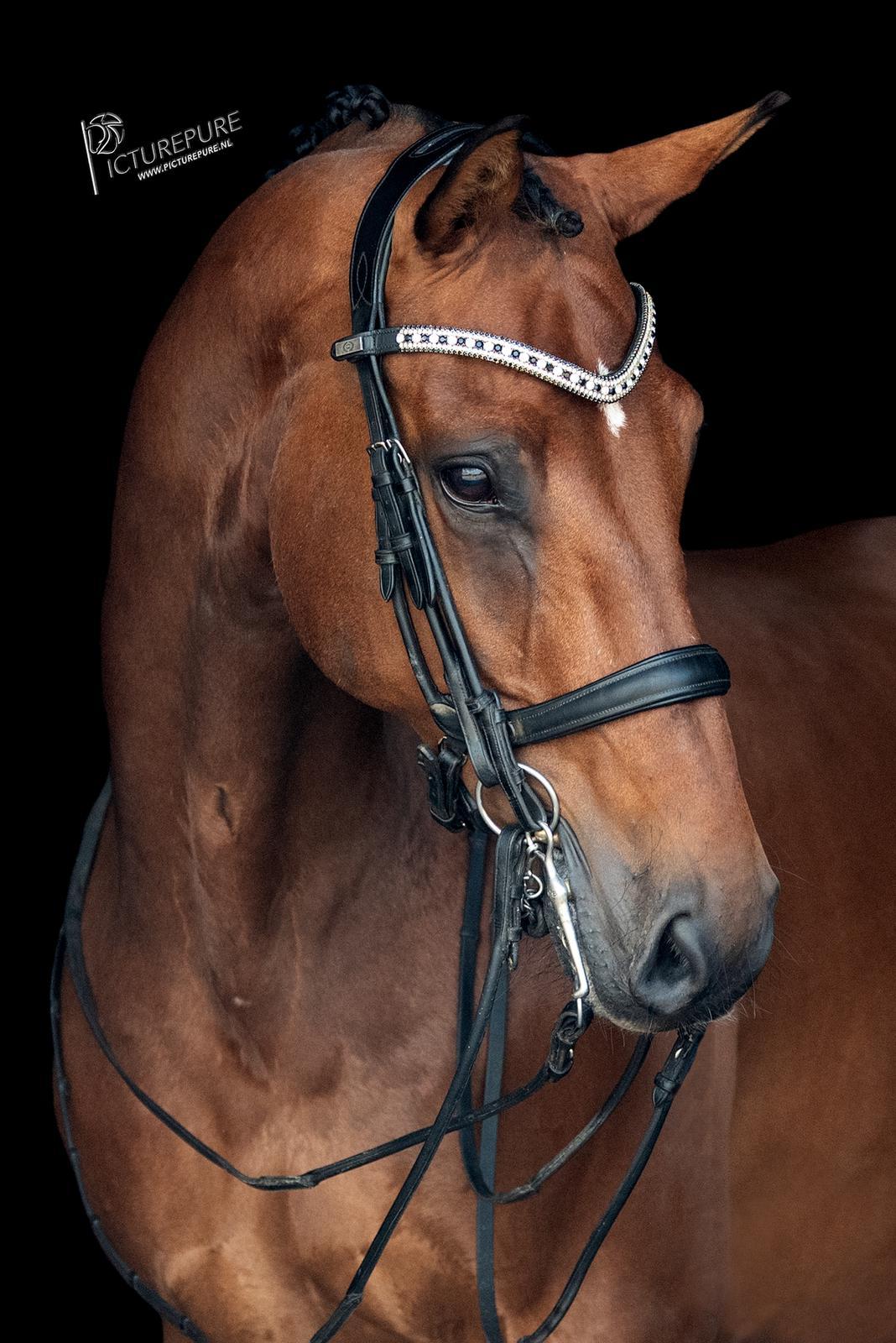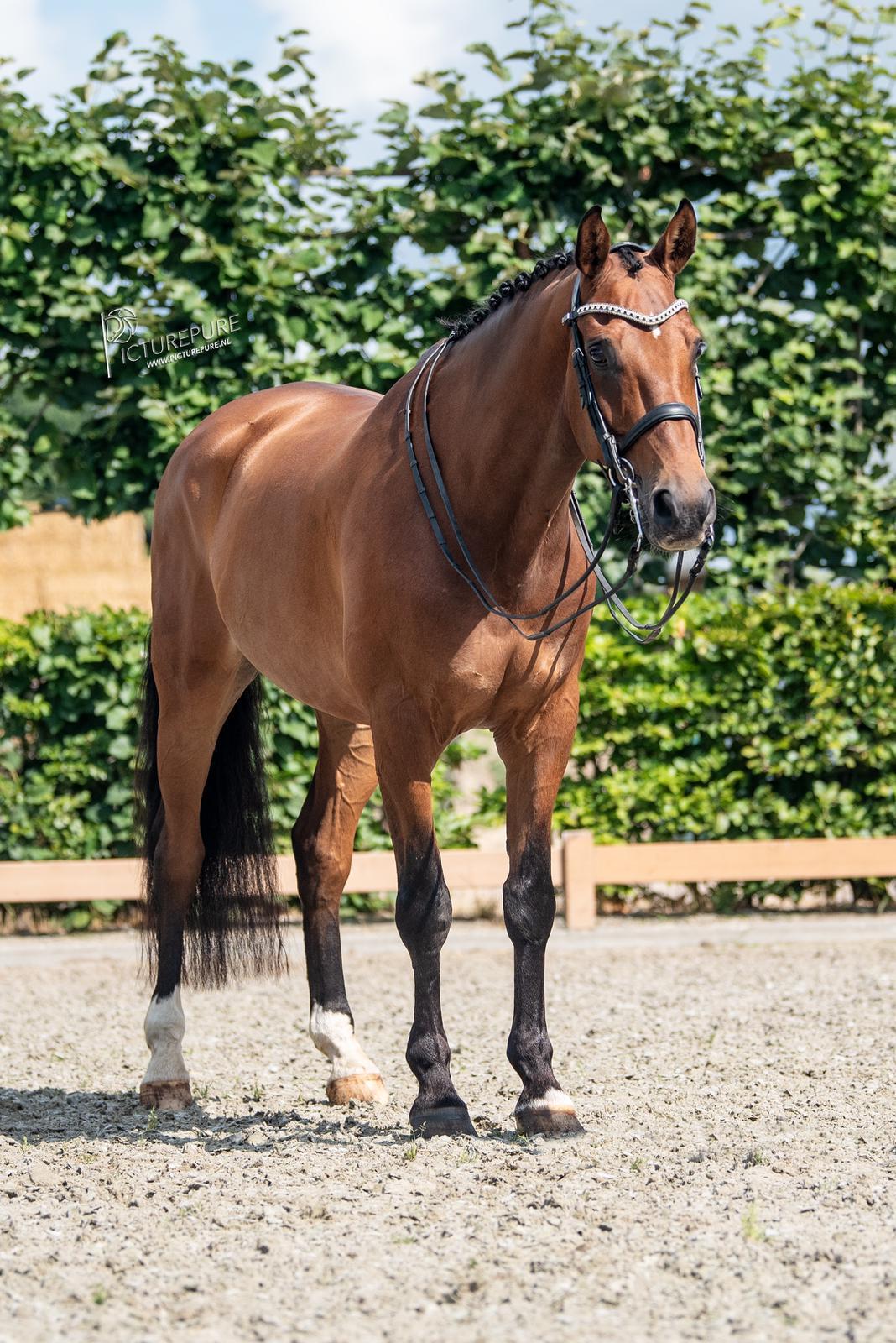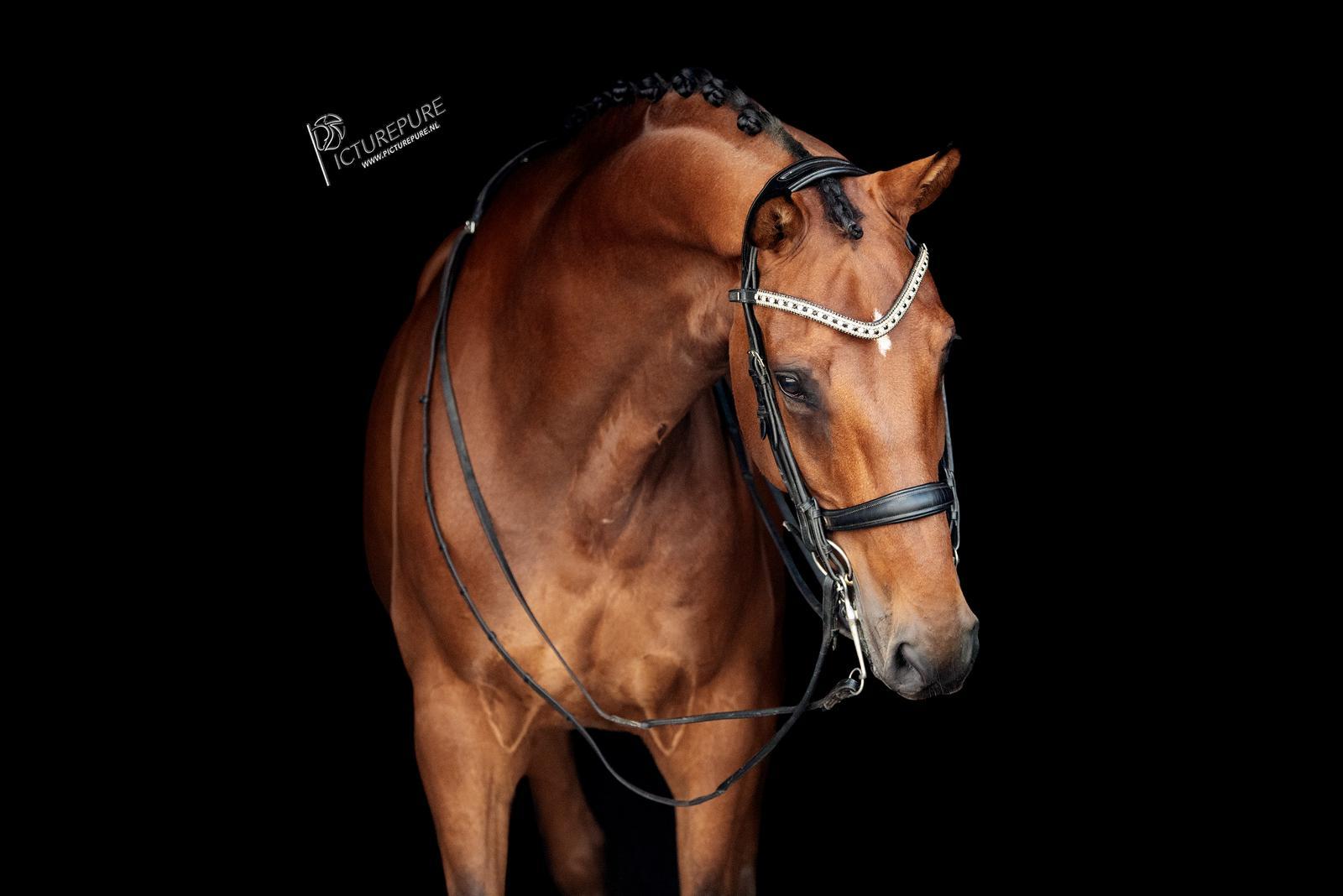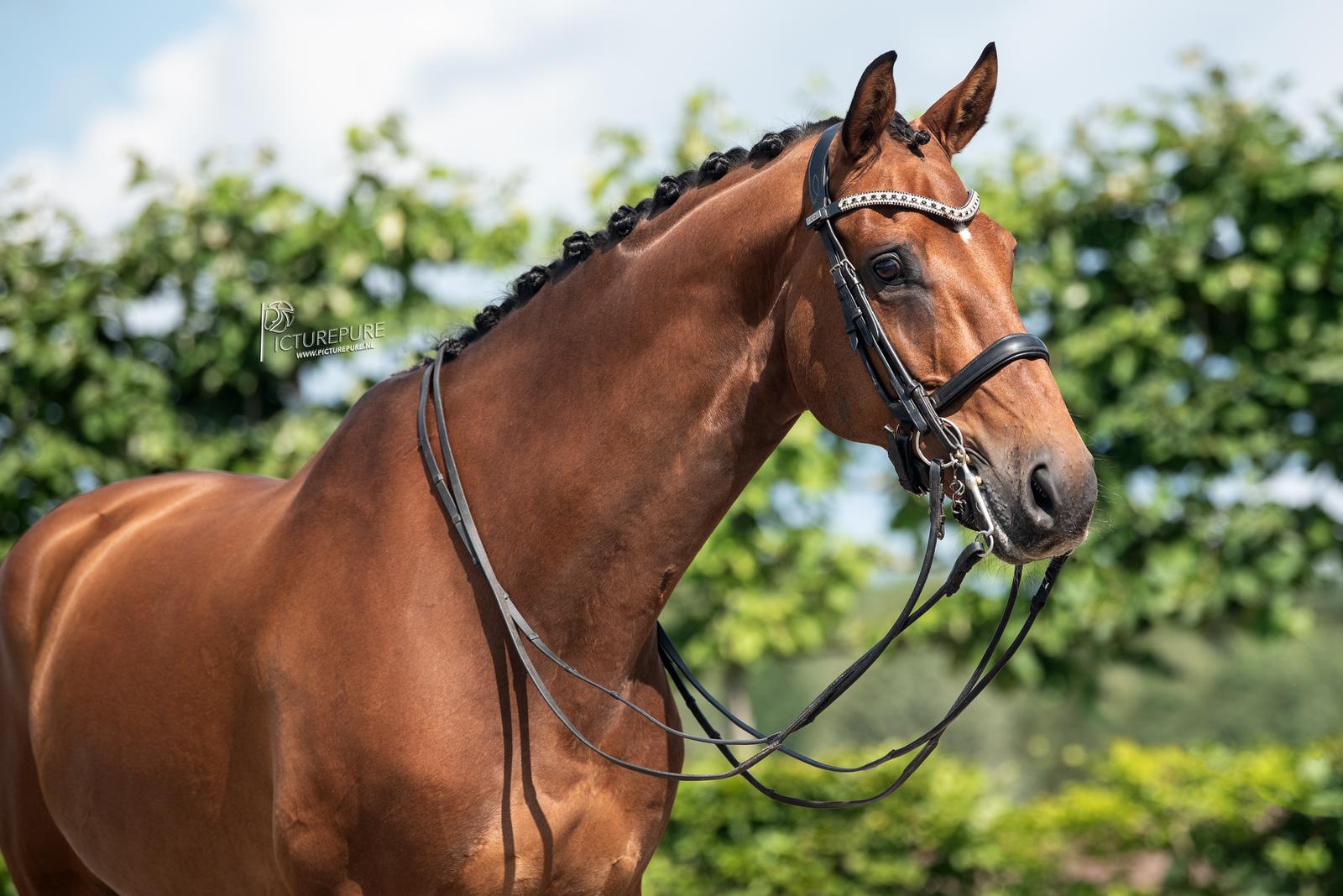 Dannebrog x Don Frederico
Mermes is a 2017 highly talented horse with great movements by Hermès out of a dam by Dayano.
The very best gaits and top rideability leave nothing to be desired for his further training. Currently gently trained at dressage horse A/L level.
In addition, he has a 100% loving character and is equipped with the right go.
If desired, further training can be taken over.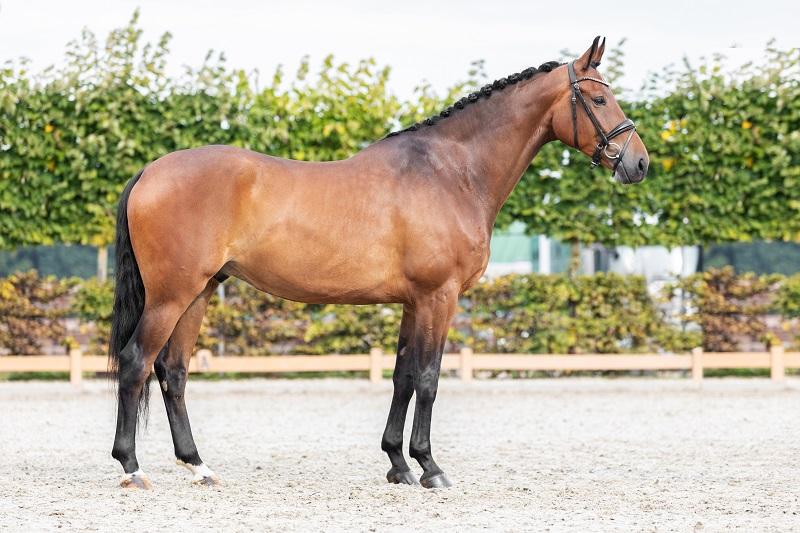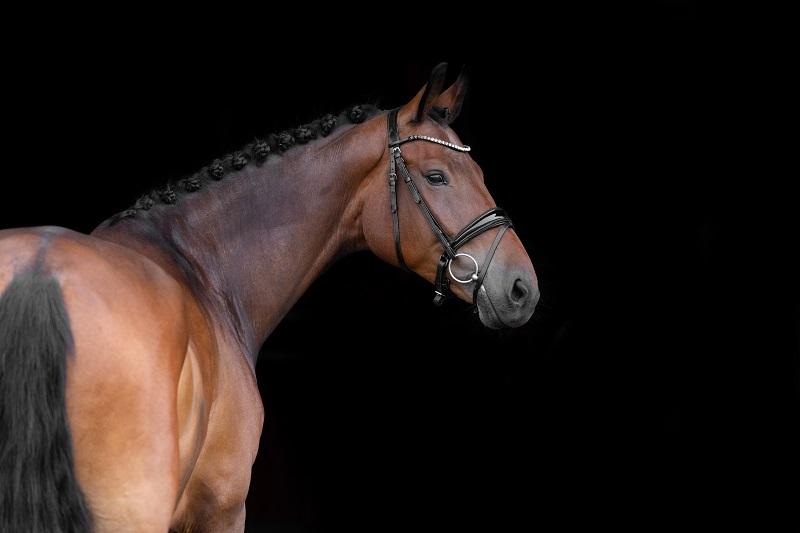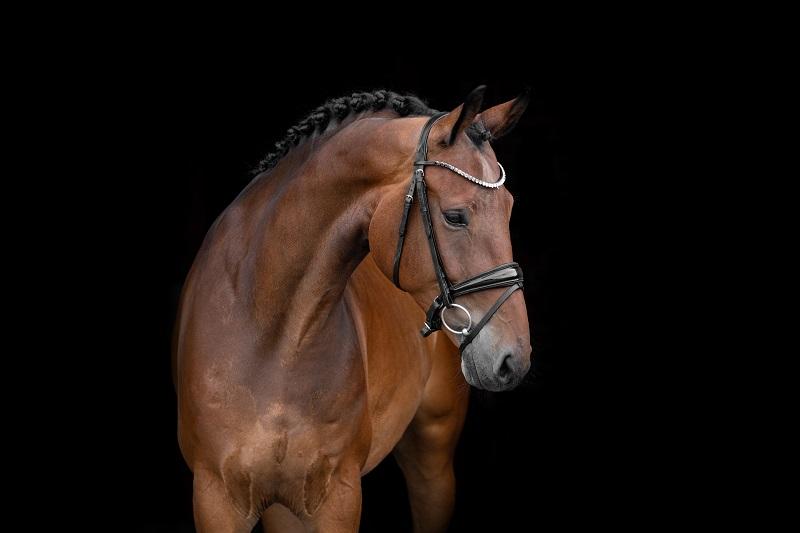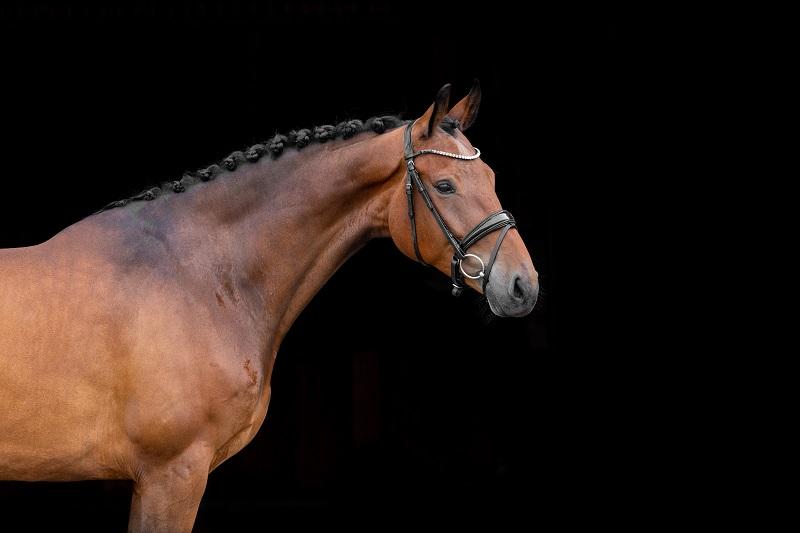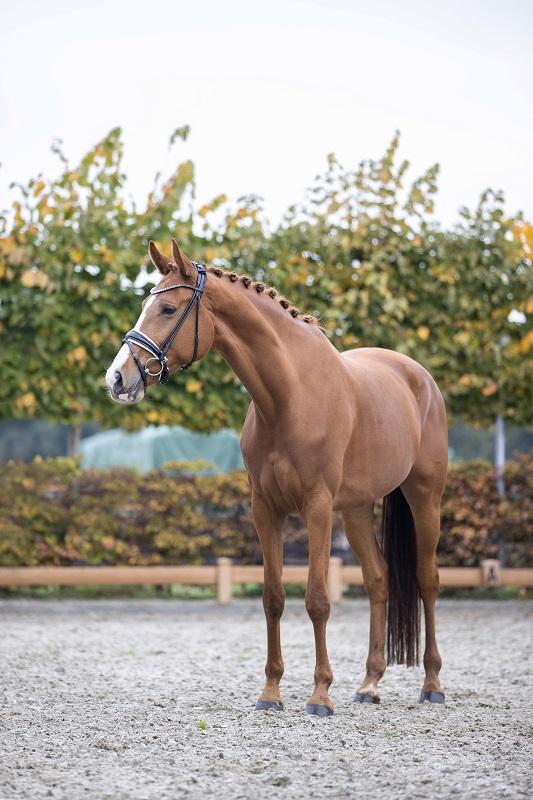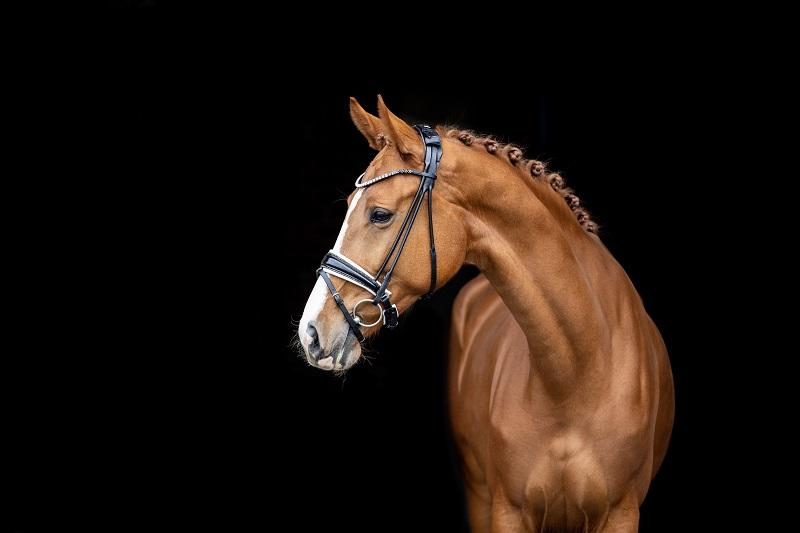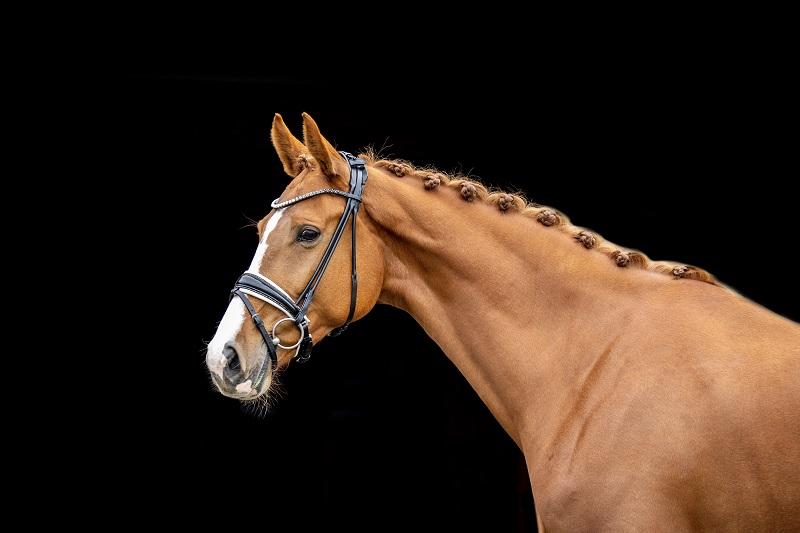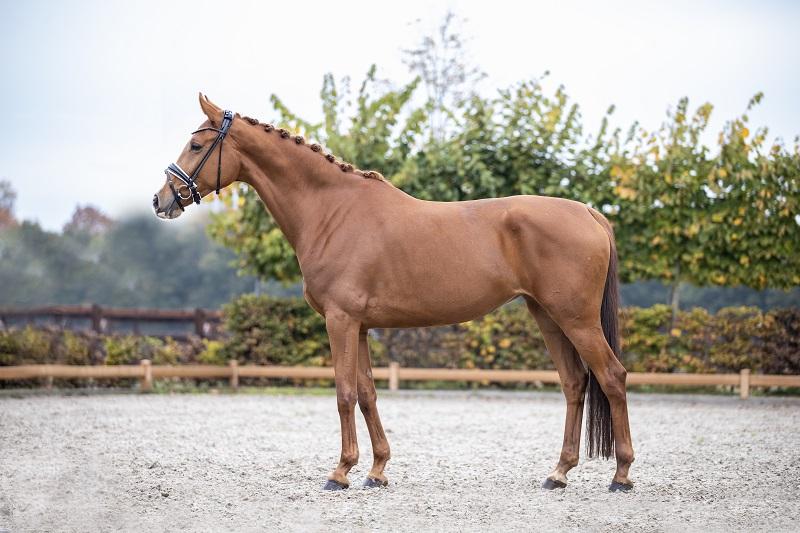 Expression x Painted Black
By Cabrio vd Heffinck x Mariachi
Lovely mare with top quality and rideability and a super sweet character